The first thing we saw was some points taken off for answers on a test because they were not in the right range.
It would seem like there should be multiple answers for something like arccos(1/2), but in order for the inverse trigonometric functions to actually be functions (which has a few requirements) the domain is restricted.
sin(x) looks like this, it keeps going in both the positive and negative directions along the x-axis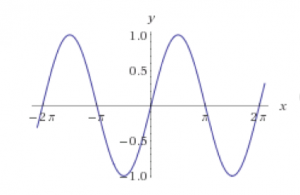 arcsin(x) looks like this,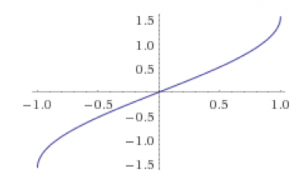 If it kept going farther either above the top or below the bottom, it would fail the vertical line test and not be a function. I think that may be the simplest way to think about why the domain is restricted.
The main change to his approach should be to put the triangles for trigonometric functions on a set of axes properly. Should make things easier to figure out and more accurate. Often he correctly used a 30 60 90 triangle for example, but sometimes not in the correct orientation which caused problems.
Knowing what the oscillating functions look like on a graph would be good too as well as having a few more of the values memorized, but also understanding them in several ways.