Could you survive inside a whale? Would lighting a match cause an explosion? Was reading an article that was somewhat ridiculous and somewhat interesting at the same time.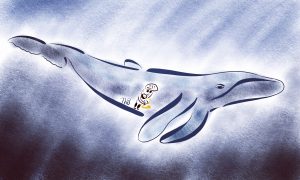 In the comments, someone said that they breathed out Carbon Dioxide (rather than oxygen). Which is partly true, but mostly not.
The air your breathe out is mostly nitrogen and ~5% less oxygen than what you breathe in (and ~5% more carbon dioxide than what you breathed in).
"Artificial respiration" done by another person allows someone to put oxygen into another person.
The air you breathe in is ~20% oxygen, what you breathe out is ~15% oxygen.
Here is an approximate breakdown of the air we breathe with three components (by volume),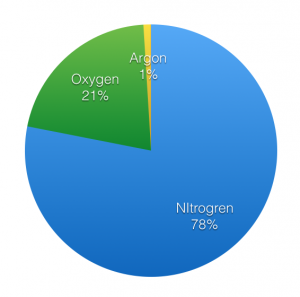 How much oxygen your body uses at any given moment partly depends on what you are doing whether it's sleeping, exercising, sitting, etc.
But basically, you breathe out about 3x more oxygen than you breathe out Carbon Dioxide. Your body uses some of the oxygen.